Sheila was literally, breathtaking and beautifully beautiful. Her beauty wasn't confined to the clothes that she was wearing or the curves that hugged those clothes tight, but it was in her eyes. They were a doorway to the heart. They gleamed her unconditional love and faith she had for Keith. She looked like an angel.
His train was three hours late, so Keith arrived late in the evening. The journey was long and tedious which had drained all of his energy but the sight of her standing on the platform gave him renewed energy. It was the first time they were seeing each other face to face. The platform was very crowded and everyone was in a rush like any other platform.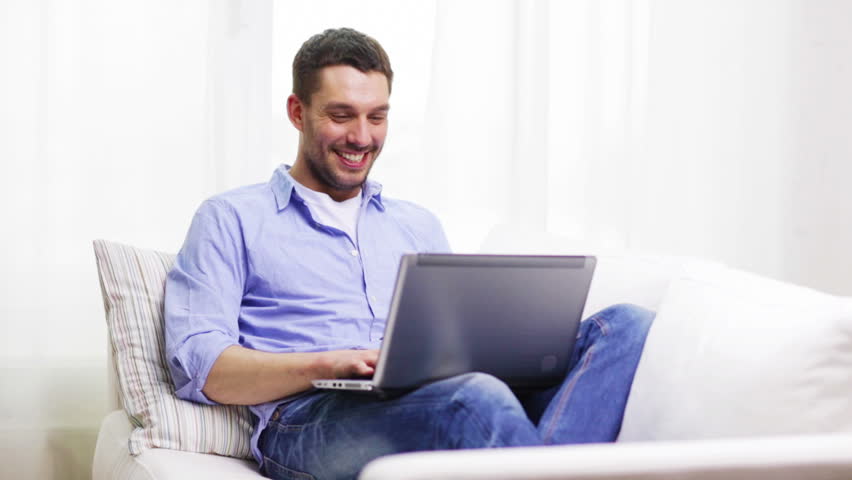 Facebook's motto is, 'Facebook helps you connect with people in your life'. This was true as it had connected them and brought them in each other's lives. Google Maps said Keith & Shiela were 1870 km apart, so this was the first time that they were meeting up. It all began with a simple hello and since then their love for each other had grown and that day is when they were meeting up for the first time.
It was very noisy around. Everyone was greeting one another and the conductors were shouting for new passengers. Trains were whistling and people were scurrying up and about the platform. In a haze of train smoke, the two cyber lovers approached each other. They'd both been planning and rehearsing for this moment for months now. All roads had lead to this moment but now that they were face to face, all they could do was an awkward handshake.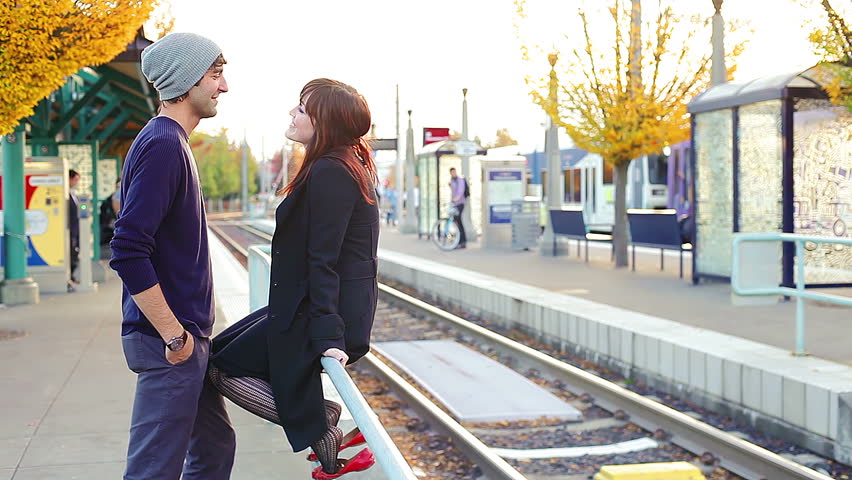 She was wearing black jeans and a blue top and a blue denim jacket, complemented by a white scarf. She had applied a thin eye-liner and her cheeks looked rosy pink. Her eye-lashes were big and body curvaceous. He scanned her from head toe and found himself smiling.
She noticed his gaze and smiled back. Keith was wearing gloves "Feeling cold?", she asked him on seeing his hands.
"Just a little bit". Keith was getting tongue-tied. He hated this feeling because he was coming off as an idiot. Maybe it was cold.
"Huh! You are shivering, but don't worry you'll get used to it."
"Yeah I will", Keith mumbled and cursed the temperature.
"Anyways, I've booked us a room in the Hotel Corazon. It's just a few minutes away".
"So, you'll come with me?", I asked in surprise and simultaneously cursed myself for asking such a dumb question.
"So, you don't want me to come with you? Are you meeting up with some other girl?", she asked and poked his stomach playfully.
He wrapped my hand around her and whispered in her ears, "I have come to meet my baby".
She rolled her eyes. He smiled and whispered again, "I love you pumpkin".
"My name is Sheila and not Pumpkin.", she corrected me and squeezed my nose.
"You always have a habit of ruining my romantic mood. I call you pumpkin out of love but you just hate it", He said and feigned being angry. Keith withdrew his hands and looked away.
The trick seems to have worked. She hurried her steps and grabbed his palm.  The warm touch of her palm intensified the connection between the two lovers. The moment was perfect.
They were approaching the hotel but she stopped them in the middle and diverted them to a nearby coffee shop.
"So we'll be having coffee here?", Keith asked.
"No. It's grocery store. Don't you see everyone bargaining with the sellers?", and pointed a finger to everyone who was sitting on the red-round tables and sipping coffee.
Keith felt dumb and decided to keep his mouth shut to avoid any more embarrassing situations. They went in and took a corner table where they were facing each other. A quote on the adjacent wall read 'Behind every loving couple, there are innumerable cups of coffee shared'. This seemed to be the theme of the evening. A waiter, wearing a red jacket, came and they placed an order of two cappuccinos.
I turned to her and stole a glance at her. She was smiling again. Her smile was reflecting the joy she felt at finally getting to meet Keith. She for a few moments they just stared at each other. So Keith broke the silence and asked, "But we could have had coffee in my room too. No?"
"But it's cheaper here".
"Oh. Trying to save your hubby's money?", He asked mischievously and winked at her.
Her rosy pink cheeks blushed and she said. "No. It's not like that"
"So, its like what?", he teased her in her tone only.
"I thought you must be feeling cold, so this coffee could warm you up", she gave the answer flatly.
"But there are other ways of doing that. Should we try that?", he smirked.
She bowed her eyes and said, "I wanted to say something to you." Before they had met, the two of them were open with each other and felt they could say anything to each other but now her, here in the flesh, was making him excited and nervous at the same time. His heartbeat started to rise as he pondered on what question his beloved would ask. Mustering all the confidence he had, I asked, "What do you want to tell me?"
"I've never loved someone the way that I love you", she said softly and bowed back with a smile. Her words rang through him and warmed him to the very core. Even more than the coffee.
Had it not been a public place, he would have grabbed her and kissed her right there. They held hands and shared another romantic glance. He nodded for her to move out of the café but she signalled him to be patient. Soon, they were paying the bill and heading out of the coffee shop. Keith didn't notice that he was walking hurriedly but she grabbed him by the arm to slow him down.
They entered the room that she had booked and switched on the lights. Keith was speechless. She had decorated the whole white-room. The curtains were silk-red and the bed sheet was milky-white. A big rose-bouquet was kept beside the bed and a large hand-made card on the bed said, 'KEITH MY LOVE'. She'd also sprinkled the bed with red rose petals.
"You like it?', For a moment, he remained silent. The ambience of the room had overcome him. He embraced her tightly, "Don't you ever leave me pumpkin. I'll die without you my darling" and kissed her cheeks.
Her cheeks went red with blush. She closed her eyes and tightened her arms. Keith continued, "I always fear to lose you. I.. I.. I feel as if someday you'll leave me and I won't be able to stop you. I.. I feel as if I'll lose you to someone else. This long-distance-relationship threatens me by all these thoughts. My life will be empty. Promise me, you will never go".
His eyes turned red and watery. They were tears of joy. Sheila was silent and tried to pull away from Keith's hug. I asked her, "Hey what's wrong?" She was in tears too. She sat on the bed and he sat on the floor with my head cradled in her lap. Her fingers brushing through his long hair, she said, "You hurt me. You hurt me everytime" She choked and continued, "I love you a lot, and then why the hell you think that I'll leave you? You say it every time".
I turned my head up and was about to say something but she put her fingers on my lips. I kissed them lightly.
"No. Let me talk… Why do you fear that I'll run off with someone else? I'll never. You are the most adorable guy in my life. I have had some in my past but my present is you. A tear from her eyes fell on his cheeks. He hugged her waist and said, "I'm your present and your future too darling".
She brought her lips closer and they kissed. Her eyes were closed but he couldn't help but look at her. Her complexion was pearl-white, with a slight of red. Her lips were pink as a rose. Her earrings added to her beauty. She looked nothing less than the princess in a fairy tale.
After the kiss, she playfully suggested that he take a bath. He complied, taking off his clothes he went in the bathroom saying, "It would have been nicer if you too take a bath with me" and she just smiled.
When he came back, he found that she'd turned off the main lights and had switched on the lights. The lighting made the room feel more romantic. I said whatever came to my mind, "Is it a honeymoon baby? She came close to me, smelt me and said erotically, "There's a snowfall outside and I have informed my folks that I'll be staying at a friend's house".
"Tonight, you are mine …", He whispered in her ears.
The warmth created by the heaters tempted me more. They lay in the bed together. My body was over hers. I kissed her forehead and then kissed behind her ears. She brought her hands under my T-shirt and dug her nails into his back. They kissed deeply.
He passed his hands over her back kissing her shoulder. His hands glided around her navel region. The mood was all set just when he noticed that she was a little bit uncomfortable. He stopped, kissed her forehead and said softly in her ears, "I have my whole to make love to you. But now, I just want to hold you and feel you".
"Thanks. You know me so well. You understand me", she smiled and flashed her pearl-like beautiful teeth.
Keith smiled and kissed her closed eyes.
"Also, I want you to gain some strength. I don't think that you can 'satisfy' me Keith", she said after a deep sigh and mocked him playfully.
He just gave her a slight slap on her lips, kissed her again and said, "You're mine"
She hugged him back and said, "I love you so so much".
Their legs were tangled to each other under the furry blanket. It was perfect – perfect love.
Now, as he gazed into her eyes, his world felt complete.